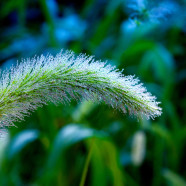 A published author and professional educator, Anita Sanchez has many years of experience in providing classes and hands-on, participatory programs to a wide range of audiences.
The former director of Educational Programming at the Five Rivers Center with the New York State Department of Environmental Conservation, she has presented classes in schools throughout New England and New York State, and given workshops at the American Museum of Natural History, Colonial Williamsburg, Harvard Natural History Museum, the New York State Museum, and many other libraries, bookstores, museums, and classrooms.
Programs for Schools
Get Real!
Writing Nonfiction 
A participatory workshop for elementary students
This workshop will help students sharpen writing and reading skills by examining nonfiction and creating their own.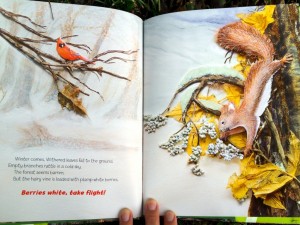 Nonfiction doesn't mean dull!
Common Core Standards stress nonfiction in the classroom—and nonfiction can make imagination soar if written with creativity.
For author visits, I offer classroom visits, and/or an assembly-style program.
For classroom visits, I do a program called Get Real! where we use direct hands-on observation of natural specimens like shells, pinecones, feathers and bones to spark the writing process.
For an assembly program I talk about the process of writing my fiction and nonfictionbooks. I share the unsuccessful first and second drafts before reading the third draft as it was published. Then we brainstorm ideas for illustrating books, and compare the animal illustrations in the book to the words that describe them.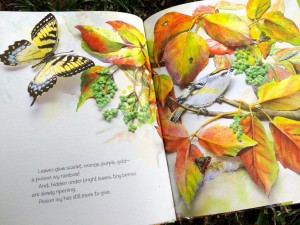 $150/40-minute classroom visit. $375 /assembly program. A fee for travel may be charged outside the NYS Capital Region.
Please let me know if you have any questions. Thanks!            
Participants' Reviews
"The presentation actively involved the kids…they had to think!"

–Community Librarian

"Anita has a wonderful rapport with the students…they feel comfortable asking questions. Her presentation is lively and involving…no yawns!"

–Second grade teacher

"Writing doesn't have to be as bad as homework."

–Fifth grader
*****************************************************************
Programs for Libraries and Museums
Karl, Get Out of the Garden!

Carolus Linnaeus and the Naming of Everything

Kids love to name things! So did the scientist Carolus Linnaeus—he was fascinated by the diversity of nature, from his childhood spent exploring his father's garden. His quest to name every living thing began the system of scientific classification we use today.

Real scientific specimens, like feathers, bones, seashells, seeds, and insects help explain Karl's simple system of classification. A fun and hands-on program!

Coming March 2017 from Charlesbridge Publishers, Karl received a starred review in Booklist.
$150/program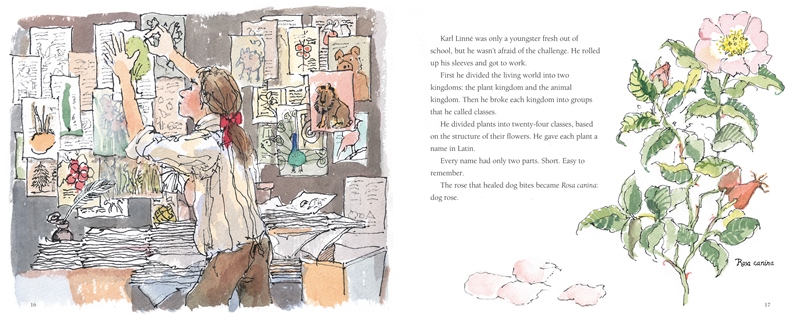 ******************************************************************
Other nature-based, hands-on programs may be arranged by request.
******************************************************************
Photo Credit: Wells Horton (used with permission)