Posted by Anita on Apr 28, 2020 in Unmowed Blog | 0 comments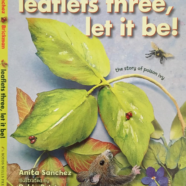 You can always spot poison ivy because it's shiny. True or false?
Standardized tests aside, answers in real life are rarely absolutely true or completely false. Poison ivy shiny? True, sometimes, especially in spring. False, most of the time.
Read More
Recent Posts
The Unmowed Corners