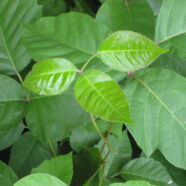 Anita Sanchez's award-winning books sing the praises of unloved plants and animals: dandelions, poison ivy, bats, tarantulas. She loves to explore the under-appreciated wild places of the world, from glaciers to mud puddles.
Her many recognitions include:
Three titles (Forest in the Sea, Itch, Rotten) chosen as Junior Library Guild Gold Standard Selections
William Allen White Master List
Cook Prize Honor Book
John Burroughs Society Riverby Award
SONWA Award Notable Book
Finalist for AAAS/Subaru SB&F Prize for Excellence in Science Books
Bank Street Center for Children's Literature Best Children's Books of the Year
American Horticultural Society "Growing Good Kids" Award
Her first summer job—leading kids on nature walks—turned into a life-long passion for nature. Anita worked for many years as an environmental educator for the New York State Department of Environmental Conservation at education centers across the state, teaching classes and developing curricula for thousands of students. She now is a free-lance educator, providing programs for schools, libraries, and museums as well as botanical gardens and arboreta.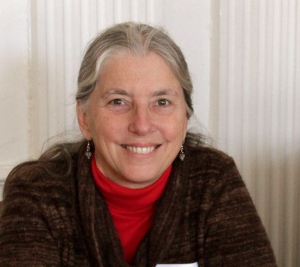 Years of field work and teaching outdoor classes have given her firsthand experience in introducing students to the terrors and joys of nature. Wait Till It Gets Dark: A Kid's Guide to Exploring the Night, Rotten, and Leaflets Three all come from real experiences on real nature trails.
While writing about the environment, she has travelled to many remote places around the world—she has ridden camels in the Sahara Desert, dived the Great Barrier Reef of Australia, and visited the Kingdom of Tonga in the South Pacific, as well as travelling in England, France, and Italy, visiting temples and watching elephants in Sri Lanka, and hiking Mt. Olympus in Greece. She has also ventured into 48 states, with Alaska and North Dakota still to go. One of her ambitions is to visit Cuba, where her family originated.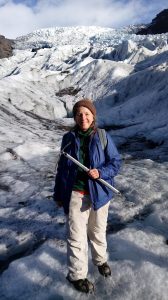 To research Meltdown, she travelled far afield to the Vatnajokull glacier in Iceland, and the Northern Cascades in Washington State to explore glaciers firsthand. She also visited the South Tyrol in Italy to view Otzi the Iceman, a 3,000-year-old man frozen into a glacier.
To research Hello, Puddle! she spent a lot of time gazing out the window at the puddle in her own front yard.
Visit Anita's author page on Amazon.
For info on Dr. Anita L. Sanchez, including her wonderful book The Four Sacred Gifts, click here. 
Author photo by T. Lindsay