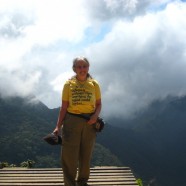 Anita Sanchez's award-winning books sing the praises of unloved plants and animals: dandelions, poison ivy, bats, tarantulas.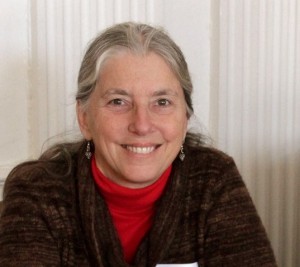 Her first summer job—leading kids on nature walks—turned into a life-long passion for nature. Anita worked as an environmental educator for the New York State Department of Environmental Conservation at education centers across the state. She now is a free-lance educator, providing programs for schools, libraries, and museums as well as botanical gardens and arboreta.
Her book Leaflets Three, Let it Be! The Story of Poison Ivy was published by Boyds Mills Press, followed by a book for adults called In Praise of Poison Ivy. Her ninth book was published in 2019 by Houghton Mifflin: it's called Rotten! Vultures, Beetles, and Slime: Nature's Decomposers. 
Anita spent her childhood on the rocky coast of Cape Ann, the setting for her historical novel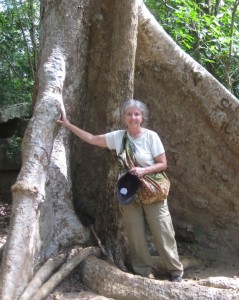 The Invasion of Sandy Bay. "It's a true story—a war story (it happened during the War of 1812) that is the antithesis of war stories. It's about how enemies can work together—and how the real enemy is often not who you think it is."
Anita lives in upstate New York—the part of New York that has trees and mountains, not skyscrapers. But she has also explored Manhattan, London, and Paris, and her blog Unmowed.com often chronicles the unnoticed plants of urban environments. She loves to adventure in the wilds of the United States as well as visiting remote places around the world—she has ridden camels in the Sahara desert, dived the Great Barrier Reef of Australia, and participated in an Earthwatch expedition to the Kingdom of Tonga in the South Pacific, as well as travelling in England, France, and  Spain, visiting temples and watching elephants in Sri Lanka, and hiking Mt. Olympus in Greece.
She loves to travel, and one of her ambitions is to visit Cuba, where her family originated.
Visit Anita's author page on Amazon.
For info on Dr. Anita L. Sanchez, including her wonderful book The Four Sacred Gifts, click here. 
Author photo by T. Lindsay