A beautiful sunset for the last day of summer.
Yes, I know, technically the equinox isn't for weeks yet, but August is summer. On September 1, the year turns to autumn. No doubt about it, on my calendar. September is cool breezes, a little too cool to go swimming. September is apples. September is asters, and the first chance of frost. September is school.
So say goodbye to summer, this long weird summer of rain, heat, and cold. Welcome fall.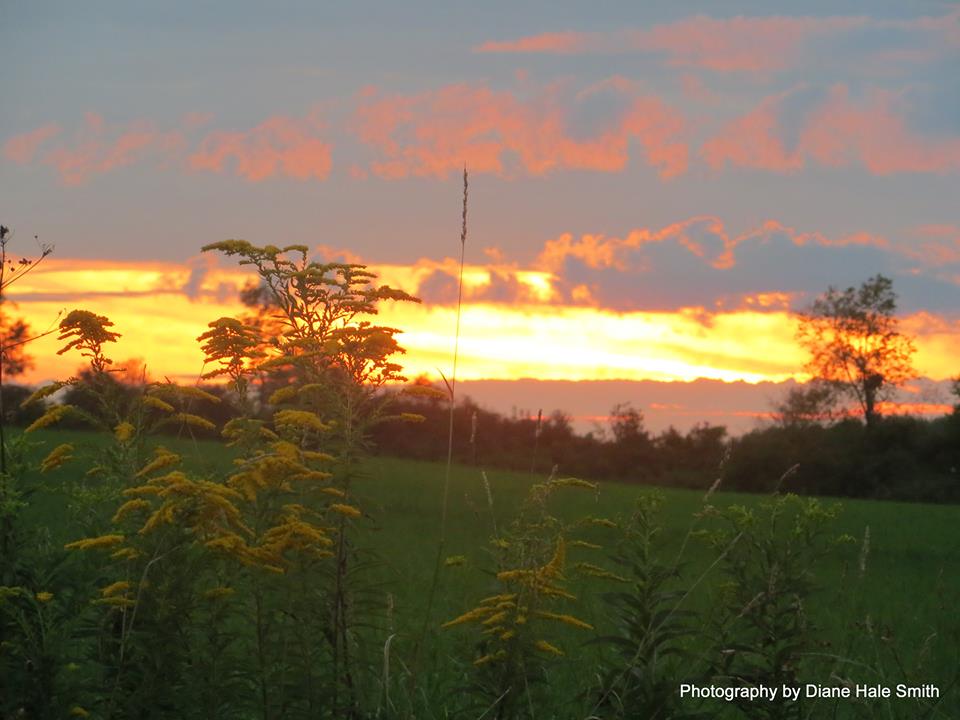 Thanks to Diane Hale Smith for the photo!