A beautiful day–not a cloud in the sky, sun pouring down. Seems like the universe is needlessly rubbing it in, as kids line up for the bus and head off to school.
When I was in high school, I remember reading the ending lines of Romeo and Juliet and thinking that they applied perfectly to the first day of school. A glooming peace this morning with it brings, the sun for sorrow will not show his head…
A rainy first day of school made the return to penal servitude easier somehow.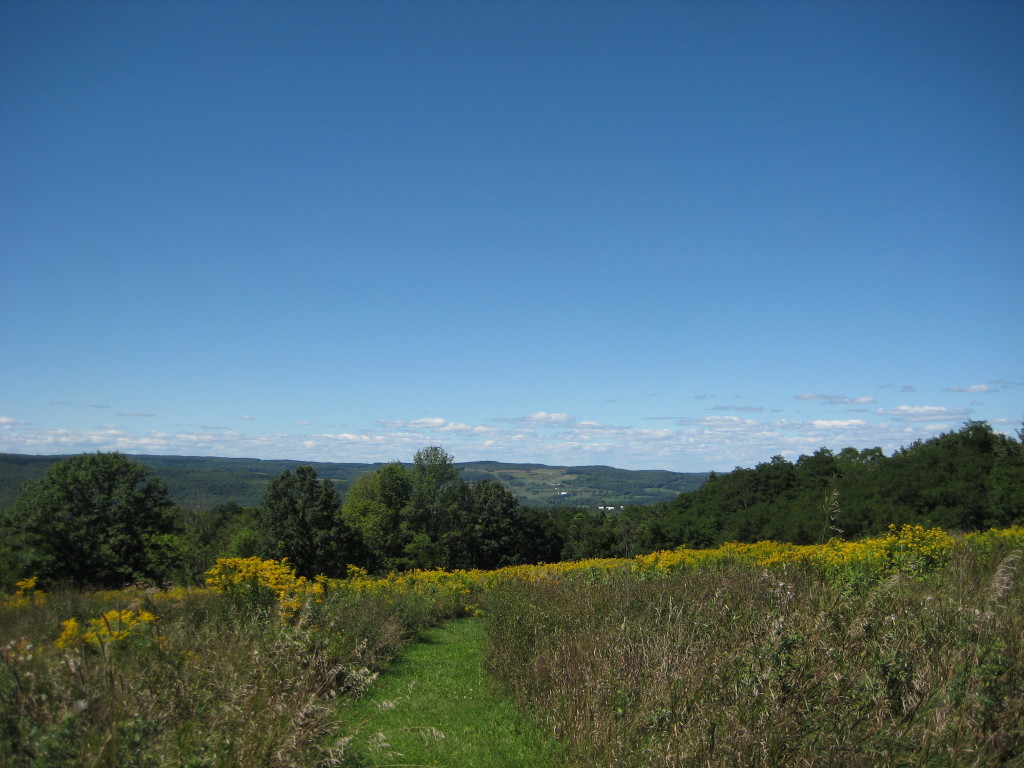 What do we tell the reluctant scholars clambering onto the bus, depressed at the end of summer freedom? Be patient, guys. You have to learn algebra and social studies, we all did. Someday you'll be glad you know about the periodic table, the Pythagorean theorem, and Beowulf. Going to school is better for you than sleeping late and playing video games. Someday you'll look back and thank us.
The goldenrod waving free in the breeze on this sunny day seems to know better.
Cheer up, kids. Maybe it'll rain tomorrow.