Salem Massachusetts. What better place to visit in the month of Halloween? I decided to check out this quaint little New England village, famed for its spooky history. Not sure exactly what I expected to find. Witches, I guess.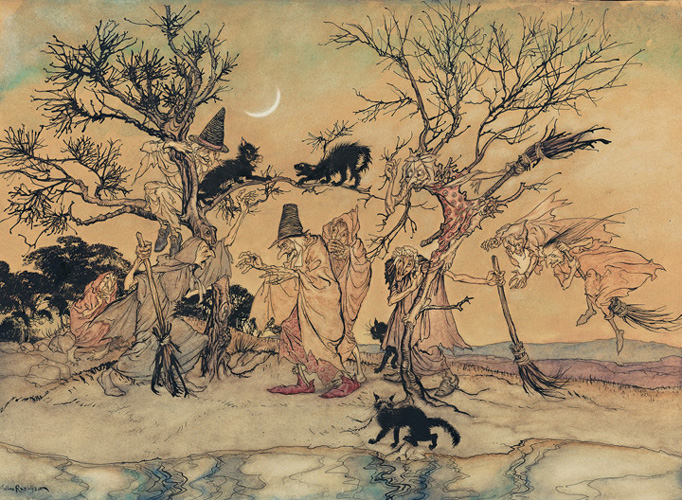 Hm. Not exactly the quaint little village I was expecting, I decided, as I circled the jammed municipal parking lot for the third time and finally took refuge in the four-story parking garage. Salem ceased to be a village anywhere approaching quaint a few centuries ago, and became a major shipping port–in fact there's an official National Park here: Salem Maritime National Historic Site. (Of course, how silly of me, that's why hordes of tourists come here, to learn more about our nation's rich maritime heritage.)
But I'm on a quest for authentic witch history. Is there any trace left of the tragic, remarkable events that happened here three hundred years ago, or has it all been erased?
Plenty of witches here, for sure–they're sauntering past, driving cars, eating in restaurants. Salem is a mecca for modern-day witches and witch-seekers, especially in October. My quest for the seventeenth-century witches, however, seemed fruitless. Salem is no longer a major shipping center, it's a major shopping center. And there are certainly some interesting gift shops, if by chance you're hoping to purchase a broom, powdered bat wings, a cauldron or a crystal ball, but somehow none of the merchandise struck me as being the real thing. And there were lots of people with dyed black hair and black capes, but they didn't strike me as being real, either.
There are plenty of places in Salem that will give you a spooky, witchy experience, if that's you're looking for: the Salem Witch Dungeon, the Salem Witch Wax Museum. There's even Count Orlok's Nightmare Gallery and Frankenstein's Laboratory–good fun, yes, historical witches, no.
But the place that really gave me the shivers in Salem was the one and only building left standing that is authentically historically associated with the witch era. It's the home of Jonathan Corwin, one of the judges at the trials, and it's remarkably well preserved. Maybe it's my overactive imagination, but there's something truly chilling about it–the narrow windows, the low doors, the dark rooms inside. It's considered possible that some of the depositions and complaints against witches were heard here.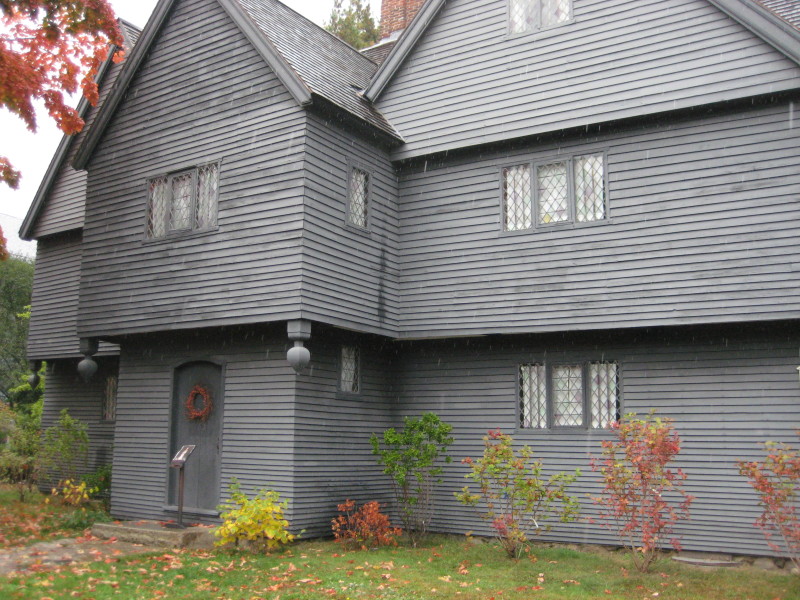 There's really nothing to see, just some historical furniture–no electronic ghosts pop out at you or anything. But it's real. It has a power that all the faux witch stuff lacks. It's even scarier in its subtle way than Count Orlok's Nightmare Gallery.
(The wonderful witchy illustrations are by Arthur Rackham, from Washington Irving's The Legend of Sleepy Hollow.)