"Poison ivy" and "flowers" are words that don't seem to fit in the same sentence.
Yes. Poison ivy has flowers.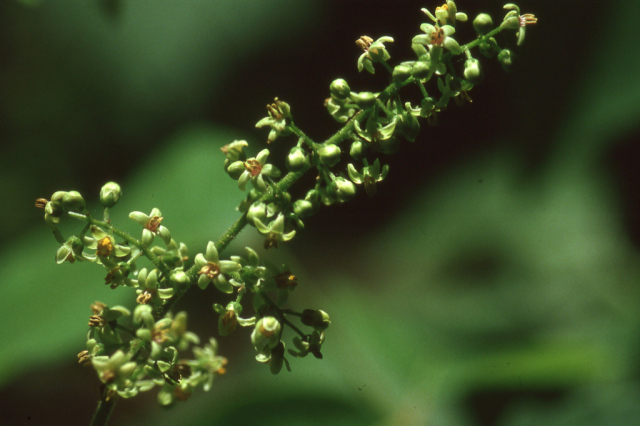 Dainty and delicate, lovely flowers that, yes, will give you a lovely rash if you're allergic to urushiol, the irritating chemical found in almost all parts of the poison ivy plant.
Poison ivy flowers are rich in nectar and very attractive to bees. Fortunately for honey-lovers, there's no urushiol in poison ivy nectar or pollen, so eating poison ivy honey is not a problem. In fact, if you like honey, you've probably eaten poison ivy nectar many times. Mmm.
Anyway, enjoy a touch of spring (not literally) with this lovely poison ivy photo by Frank Knight.