Daffodils are my kind of flower.
Easy to plant. Stick a bulb in the ground in fall, thirty seconds and you're done. Spring comes, and the green spears magically appear, shoving through the dead grass and remnants of dirty melted snow, spearing dead leaves. And then, those bright yellow bursts of live-saving color in the drabness of early spring.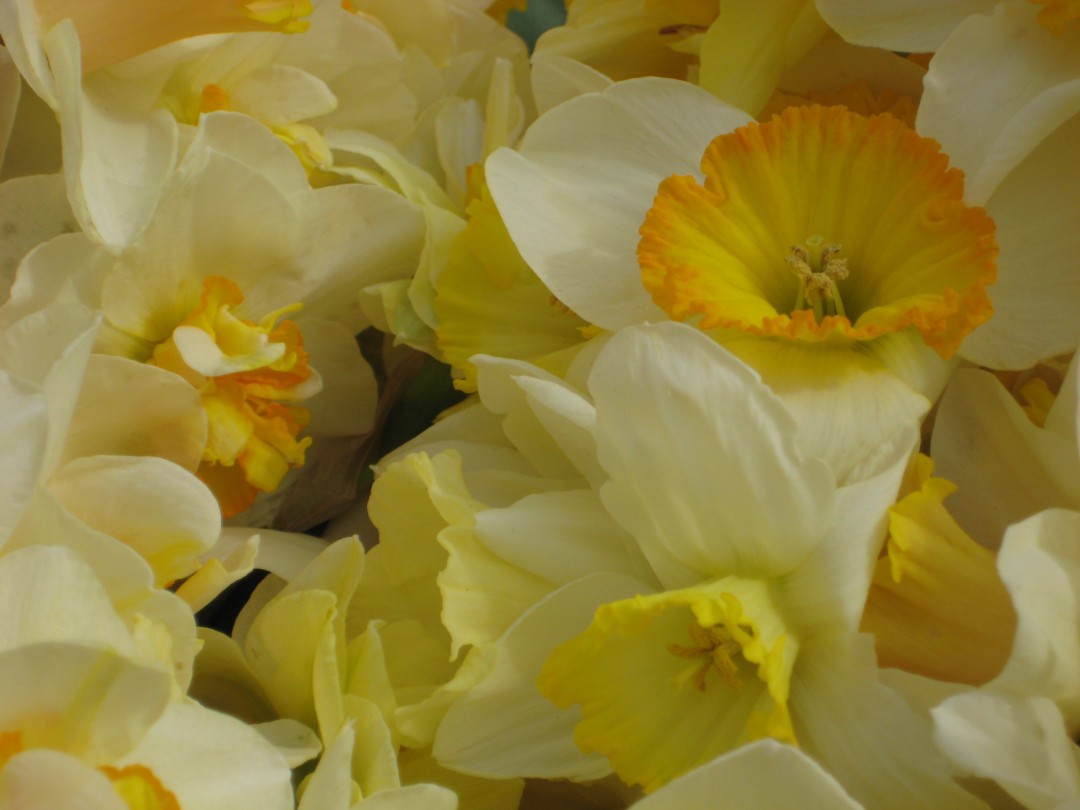 They spread, all on their own–naturalize, it's called–creeping throughout the grass. They don't need all that weeding, fussing, and dividing and fertilizing and all the stuff that most perennials need.
And the best thing is, deer hate them. Toxins in the plant are so bad-tasting and irritating that deer spit them out after the first nibble. Forget warring with deer and squirrels and chipmunks over who owns the tulip bulbs. Just plant daffodils and sit back and enjoy the yellow explosion.
The perfect plant. Everyone loves daffodils, right? So I was slightly taken aback to find a website called–mincing no words–Ihatedaffodils.uk.org. I thought they were kidding until I checked out the website. It's a British one, and I have to say he has a point–apparently hordes of people have been inspired by the famous Wordsworth poem "I Wandered Lonely as a Cloud" in which he rhapsodizes over a "host of golden daffodils, beside the lake, beneath the trees, fluttering and dancing in the breeze…" (I had to memorize it in elementary school and it almost put me off daffodils for good.)
Anyway, Wordsworth-lovers have planted daffodils all over the place, especially in woodland nooks and crannies, where they often drive out native English wildflowers. Oh, right, daffodils spread.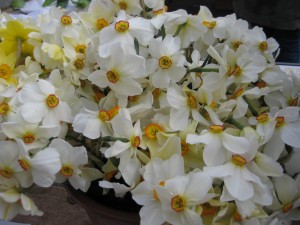 Hmm, I hadn't thought of that. Good point, and I'll remember to keep my daffodil-planting out of wooded areas where native species might be affected.
But I have to say, Ihatedaffodils and Wordsworth aside, I still have a passion for daffodils.