Gray dogwood. One of many of the Cornus genus, a gaggle of rather dull little shrubs. It's a nondescript bush most of the year, short, stubby, with gray twigs and floppy leaves. Nothing remarkable about it at all.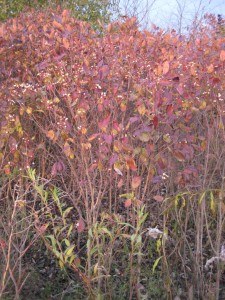 Until fall, when it begins to flash the most garish shade of hot, sexy pink that you've ever seen on a make-up counter or nail polish bottle. The leaves turn a nice, decorous dark red, and the berries are just a bland grayish-beige–it's the stems, of all unlikely things, that are so very pink.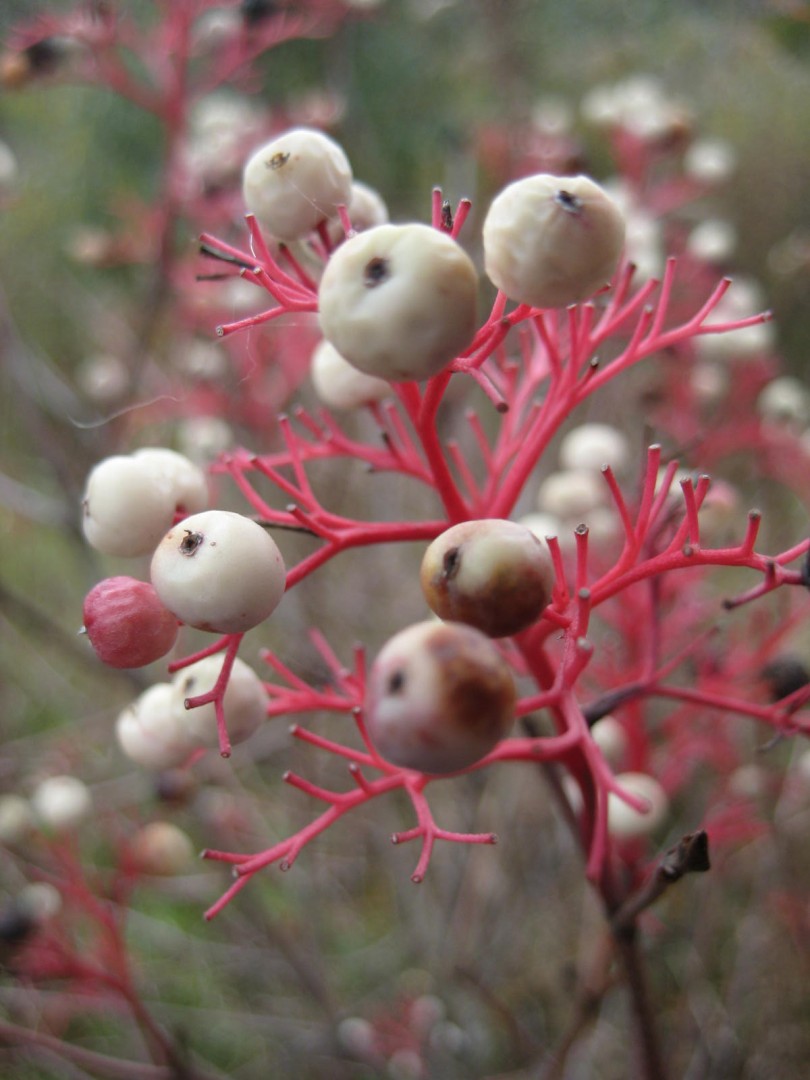 And like lipstick and nail polish, the bright color is meant to attract birds, who of course will feast on the berries and then disperse the seeds far and wide. High in fats and sugars, these little white berries are fuel for the long migration–in fact you can see how many have disappeared from the stems already. Soon they'll all be eaten, leaving only their gorgeous magenta stumps.