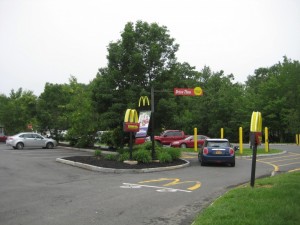 I never cease to be amazed at the incredible habitats that plants can exploit. A McDonald's drive-through wouldn't seem to be the place to find beauty.
But the hardy plants we usually call weeds aren't particular about how scenic the location is. All they need is a few square inches of space, a few grains of soil, and few stray sunbeams. Even air pollution from the constant stream of cars chugging by doesn't bother them.
Next to the curb at the drive-through is a tiny flower–I mean tiny.  You could fit three of these on top of a dime.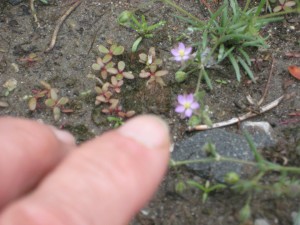 I'm not a hundred per cent sure what it is, to be honest–I think it's a type of chickweed. Gorgeous. Hiding in plain sight.