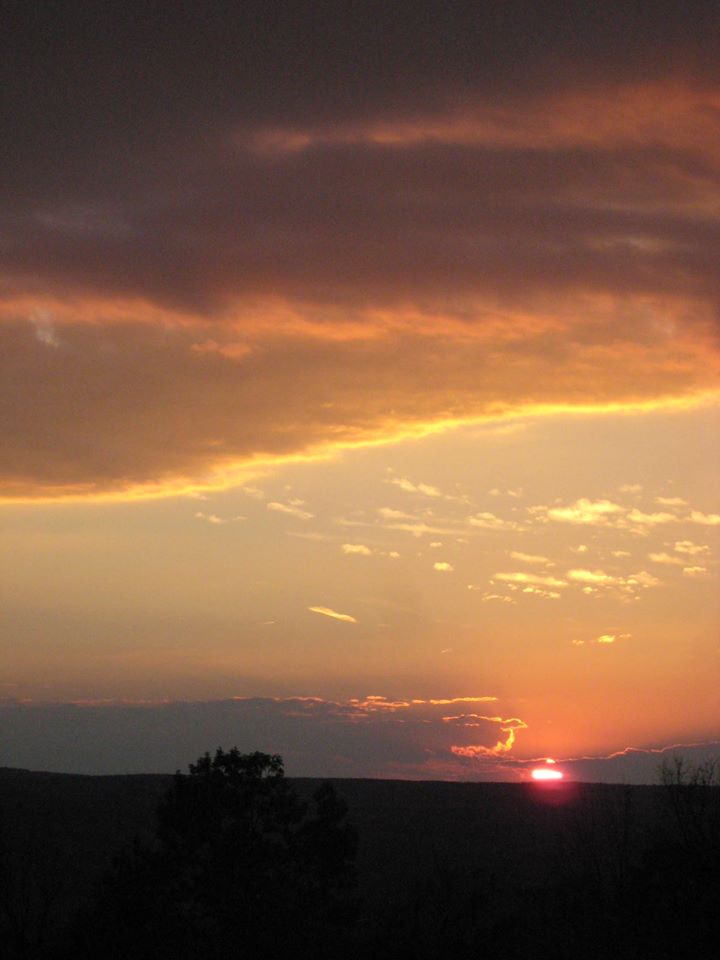 I just love Halloween.
I've been growing pumpkins all summer in preparation. I can't wait till October 31 for the spooky season to begin. I'm starting now.
If we have to have a holiday that lasts for weeks and weeks, why can't it be Halloween? Why not Halloween carols, Halloween parties…but please god no shopping for Halloween presents. A holiday with no social obligations, dedicated to dressing up in kooky costumes and eating little Snickers bars. What's not to love?
But there's more to it than that. I've been trying to figure out what there is about Halloween that enthralls me so. I abhor the violence that's tacked on to Halloween, by slasher movies and "haunted houses" filled with gory corpses. Enough with the hockey masks and the chainsaws, already. Give it a rest.
No, I don't like horror. I like mystery.
For me, that's what Halloween is about. It's the season of fog. The season of darkness coming early, with damp drizzle that makes you glad to be indoors by the stove. The season to visit graveyards, and think about the past, and wonder if perchance someone is watching over your shoulder as you consider the epitaphs.
And as you walk down a winding country road, are those footsteps you hear coming around the bend?
I don't want to be terrified into screaming, palpitating horror. No blood, please. The world is awful enough as it is, I don't need to watch anyone being dismembered.
But Halloween is an ancient, ancient holiday, celebrated long before Christian times. I like the idea that for millennia, people like me have watched the fading of summer and prepared for the Festival of Darkness. The rising cold, the shortening days–plainly it's time to start thinking about how to avoid evil and bad luck. Light a bonfire, put a candle in a carved-out pumpkin, wear a disguise: do anything you can to scare off the bad stuff lurking out there.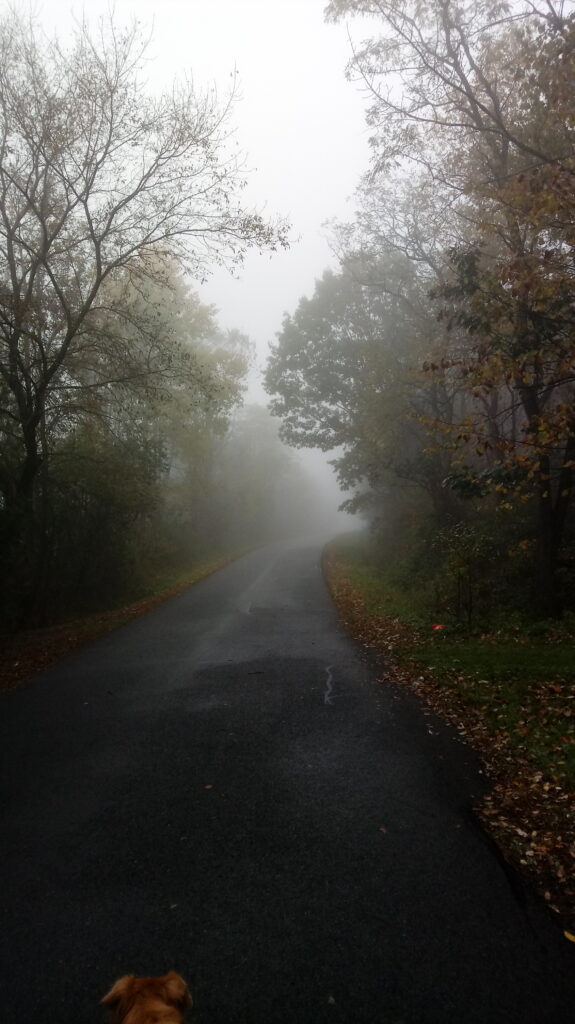 And Halloween is a time when many cultures saw the boundaries between this world and the world of spirits become easier to cross. A time to remember the past and those who are gone. A time to get ready for the bone-chilling winter, and the hard times that lie ahead.
I welcome a touch of mystery in October, as the mist twines around the trees…