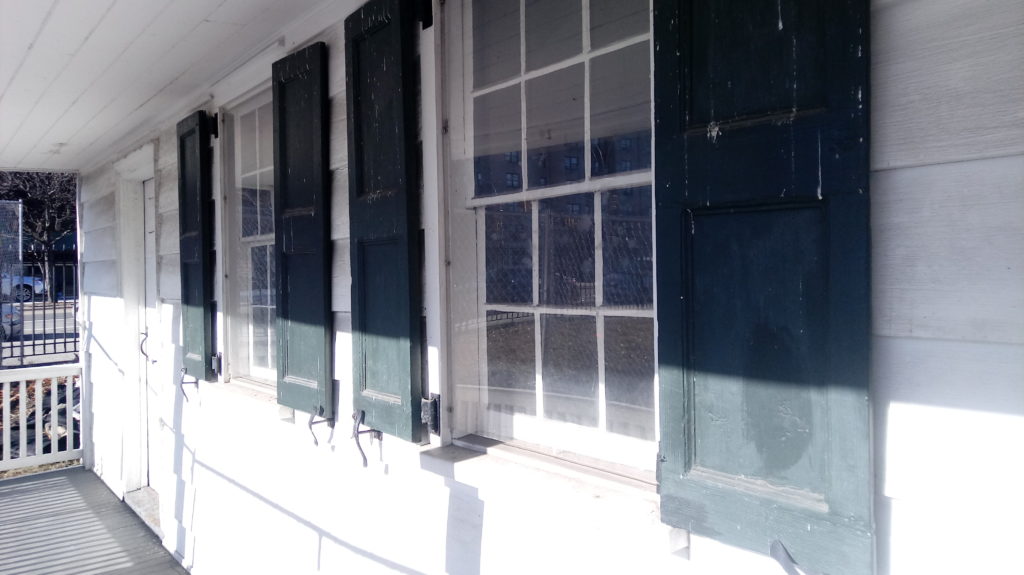 The subway rattles along, passing stop after stop, leaving Manhattan behind. 167 Street, then 183rd, and beyond. Way, way up in the Bronx. Finally the subway bangs and screeches to a halt at Fordham Road.
This neighborhood is definitely what you would describe as urban: pavement, high-rises, honking traffic. But in the middle of all that blacktop and pavement sits, improbably, a cottage. A little white cottage, clapboard-sided with a nice front porch, shaded by a big oak tree in the back. A peaceful rural retreat. It's hard, now, to strip away the years, the centuries, and see this little cottage as it was when Edgar Allan Poe first saw it, almost two hundred years ago.
The sweet little cottage was a place of hope, at first. His young wife Virginia was suffering from the lethal disease that killed so many in the nineteenth century: tuberculosis. No one knew what caused the mysterious, lingering illness, no one knew what would cure it. But doctors had a vague sense that perhaps air had something to do with it. So Poe, poor as a church mouse, scraped together enough money to rent a cottage in the woods, in the desperate hope that pure country air would work a miracle cure.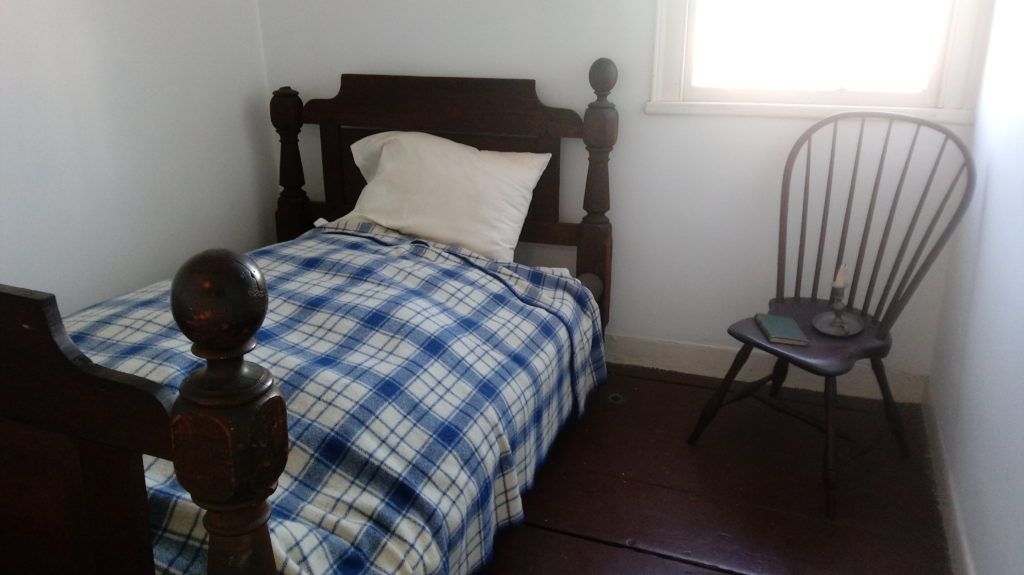 It didn't, of course. Poe, his wife, and her mother lived in the cottage for many dreary days and hopeless nights of illness. After hours of sitting by her bedside, Poe would often ramble through the lovely pastoral landscape, seeking relief from the misery at home.
Hard to imagine now, but he walked down dirt roads, through orchards and meadows, passing pastures with cows and strolling for miles down wooded lanes. Appropriately for the master of horror stories, he spent a lot of time wandering at night, back in the days before streetlights when you could actually see the stars.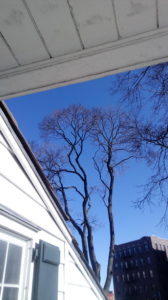 He loved to wander near the verdant banks of the Bronx River (alas, they're not verdant anymore.) It wasn't exactly a romantic Kingdom by the Sea, but it was in this quiet cottage that Poe wrote one of his greatest poems, after his wife had passed away. It was the last complete poem he ever wrote, and was published on October 9, 1849, two days after Poe's own death, printed in the New York Daily Tribune as part of his obituary.
It was many and many a year ago,
In a kingdom by the sea,
That a maiden there lived whom you may know
By the name of Annabel Lee;
And this maiden she lived with no other thought
Than to love and be loved by me.
I was a child and she was a child,
In this kingdom by the sea,
But we loved with a love that was more than love—
I and my Annabel Lee—
With a love that the wingèd seraphs of Heaven
Coveted her and me.
And this was the reason that, long ago,
In this kingdom by the sea,
A wind blew out of a cloud, chilling
My beautiful Annabel Lee;
So that her highborn kinsmen came
And bore her away from me,
To shut her up in a sepulchre
In this kingdom by the sea.
The angels, not half so happy in Heaven,
Went envying her and me—
Yes!—that was the reason (as all men know,
In this kingdom by the sea)
That the wind came out of the cloud by night,
Chilling and killing my Annabel Lee.
But our love it was stronger by far than the love
Of those who were older than we—
Of many far wiser than we—
And neither the angels in Heaven above
Nor the demons down under the sea
Can ever dissever my soul from the soul
Of the beautiful Annabel Lee;
For the moon never beams, without bringing me dreams
Of the beautiful Annabel Lee;
And the stars never rise, but I feel the bright eyes
Of the beautiful Annabel Lee;
And so, all the night-tide, I lie down by the side
Of my darling—my darling—my life and my bride,
In her sepulchre there by the sea—
In her tomb by the sounding sea.