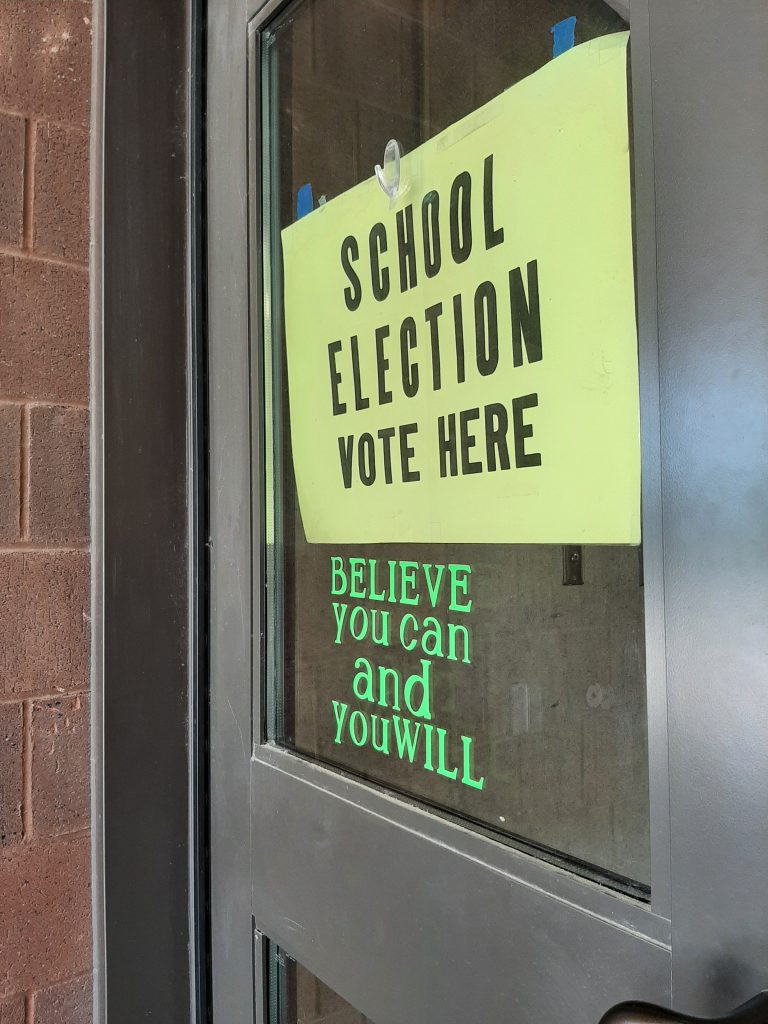 There's a big election coming up. A crucial, world-changing, essential election. And ninety percent of Americans won't show up for it.
It's the "little" one, the local school board election. Voting on such dull local issues as the school budget, school board, and funding for public libraries.
Few things are more important than the education of the next generation, we all know that. Yet across the nation, fewer than 10 percent of voters bother to show up for this. And the ones who do show up are often angry voters looking to cut taxes at the expense of our schools and libraries. Or the ones who want to be sure they can ban all the books they want.
In New York State, school board elections are May 16. No, it's not in November when we're all geared up for election stuff. This little one always catches us by surprise. Yes, it's a Tuesday, as inconvenient as possible. No, it's not a holiday or a day off. Yes, it's a pain to drag yourself to the polls on a weeknight. Yes, it's a school night, a work night, we all have other stuff to do.
Yes, it matters.
Book bans. Library closings. Teacher firings. Don't Say Gay. School safety. This all matters.
May 16, guys. Mark your calendars. Spread the word. Share this. Nag your family. Annoy your friends with constant reminders. We can do this.