I can't decide if these geraniums are yearning to be free, or if they're appreciating their tropical environment (they're on a nice cozy windowsill next to the pellet stove). I think it's the latter, and they're shamelessly flaunting their pink blossoms to their frozen cousins outdoors.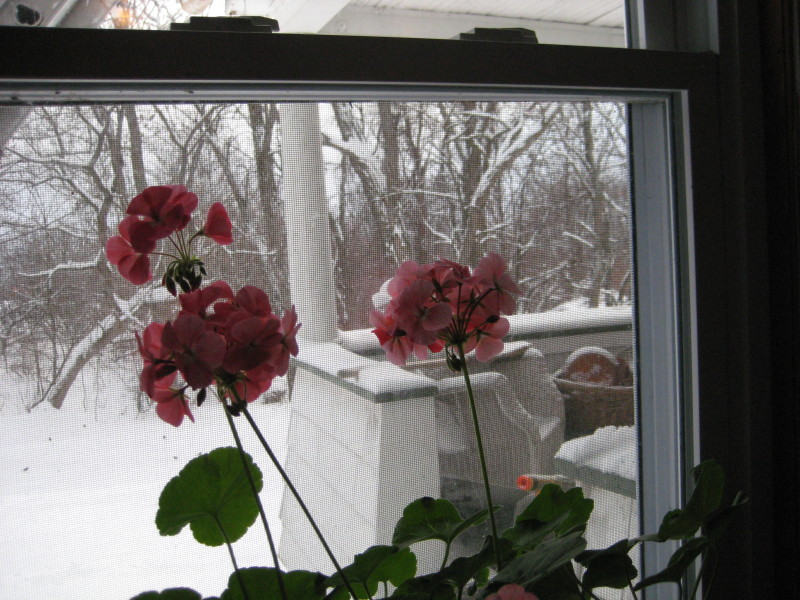 Geraniums are originally from South Africa, so they like it warm but not too torrid. They were imported to England in the 1600s by a botanist named John Tradescant, who was gardener to the rich and elegant Duke of Buckingham, famed for his fabulous mansions and gardens (Buckingham Palace was just one of his residences.) To please his wealthy employer, Tradescant was always on the lookout for showy exotic plants, and geraniums fit well into the colorful pleasure gardens he created.
Even now, the geraniums sit on the windowsill like the aristocrats they still are, looking out at the peasantry shivering under the snow.