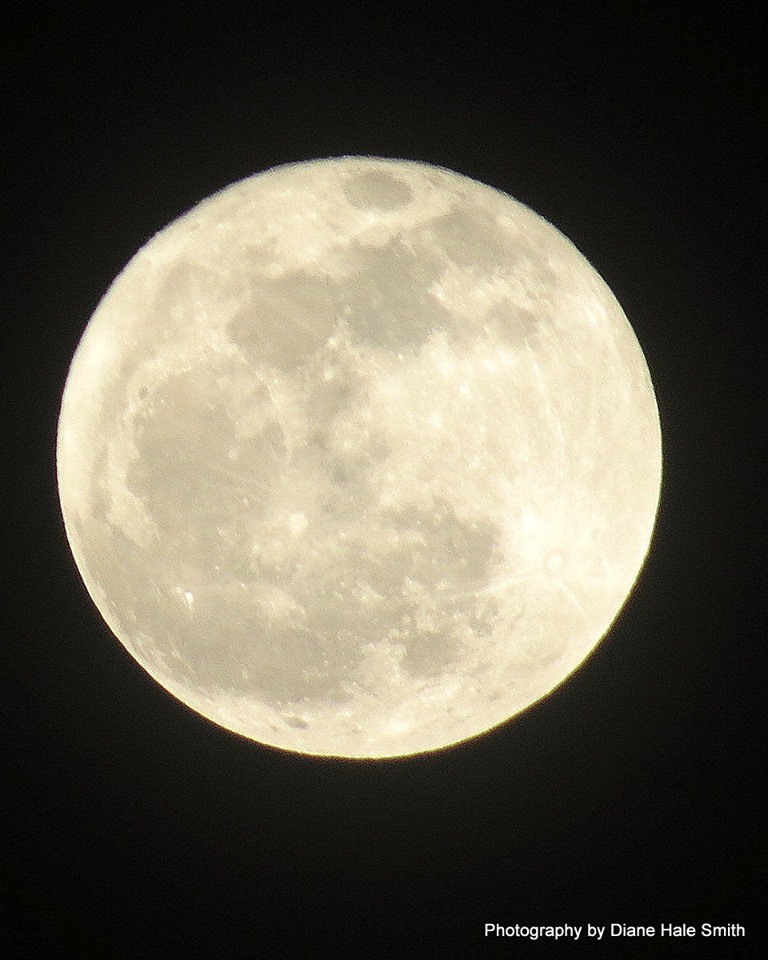 Thanks to Diane Hale Smith for this beautiful cold Crow Moon.
Giving a name to each full moon is an ancient Algonquin tradition. This month's moon was known as the Worm Moon further south, because the worms begin to emerge from the earth around this time of year.  It was also called the Crust Moon because the snow crusted over after thawing and freezing–which certainly describes the weather today, the snow is frozen as hard as cement. Or the Sap Moon, for the maple sap run.
But the more northerly tribes (according to the Farmer's Almanac) called it the Crow Moon, because the crows' cawing signals the end of winter. The birds certainly can't tell that winter is almost done by the temperature–it will be a long time before we see a worm, I fear–but the steady increase of daylight tells them that spring is surely coming.